Golf started on the land where our course exists today with thanks to the Wortley family and friends. A 9 hole course was developed on what had previously been Lane Royd's Deer Park. The park is thought to have been originally laid out around 1800 when James Archibald Stuart Wortley II, first Baron of Wharncliffe married and settled in Wortley.
A club was formed in 1894 after the increasing popularity of the game amongst professional people in the area's wealthy families. When the clubhouse was built in 1911 the course was extended to a testing 18 holes and it was not long before Wortley Golf Club gained a reputation for fast and undulating greens. There was great pride locally for a classic golf course in a predominantly rural, pastoral environment. An oasis of peace away from a busy world.
There was every chance you would find Francis John, the 2nd Earl of Wharncliffe and founding President of the Golf Club, teeing off with affluent friends. This whilst Archibald Ralph, Francis John's eventual successor strolls with spaniel at heel out of the dense woodland that borders the course with a shooting party on a crisp Saturday morning. Over the years, Wortley has maintained traditions and these historic sporting pursuits alongside a local syndicate that to this day shoot wild game and pheasant. You will find portraits of the first three Earl Presidents hanging in our Clubhouse.
In 1908, the extension to 18 holes was completed,almost certainly designed by Alfred Ernest Turnell, Club Captain in 1905 and 1906, an esteemed buildings and golf course architect. In the late 1920's the 3rd Earl of Wharncliffe decided to have the course re-designed. The project was undertaken by the most prominent golf course architect at that time, Harry Colt. Wortley gained a reputation as a fair and enjoyable challenge for all standards of golfers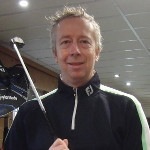 Richard Crawshaw - PGA Professional
Bio to follow...
---